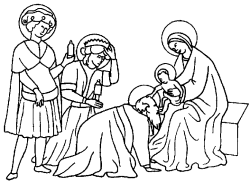 Bible Coloring Pages are fun to use in Sunday School Classes and Vacation Bible School and teach important lessons for kids!
________________________________

Bible Coloring Pages have been in wide application usage by church professionals and bible school leaders as educational tools for many years. Many Pre-K through 5th grade Sunday school classes use progressive forms of coloring sheets and printed activity sheets to illustrate their lessons. Pre-K classes might focus on coloring simple church themes and objects, while the older youth classes can progress to more complex scenes to illustrate the new or old testament. Many church schools use these picture sheets to educate youth on other areas such as health and safety issues.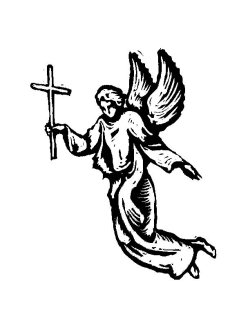 A bible coloring book (or colouring book, in the UK and Australia) is a type of book containing line art for a reader to add color using crayons, colored pencils, marker pens, paint or other artistic media. Coloring books are generally used by children, though coloring books for adults are also available. They cover a wide range of subjects, from simple stories for children to intricate or abstract designs for adults. Bible coloring and activity sheets and pages have been produced by many sources and are widely available on the internet. Some of the earliest bible coloring sheets were simple reprints of earlier scenes included in previous bible texts, while these can be very useful to older bible classes and even adult bible story illustration, they are generally not for early youth. Sunday School teachers and educators soon discovered that the newer "simple" bible scene coloring page was more useful along with cut-out pages and activity sheets that focused on a single simple bible concept.
Many activities at Vacation Bible School (VBS) are perfectly augmented with the use of printable youth activity sheets, or coloring sheets. Printable bible coloring pages are quick and easy to produce for any size class or group with little preparation required ahead of time. Coloring and Activity books are great education tools to teach hand-eye coordination and basic art skills. In addition the Dot-to-Dot sheets are important to use as basic shape recognition tools and have the added benefit of being a coloring page once complete! For these reasons, bible coloring sheets and activity sheets (including dot-to-dot, channel mazes, and cut-outs) have become an excellent bible education tool.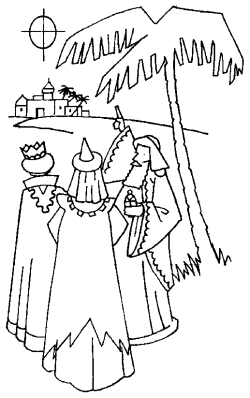 Connect the dots, also known as dot to dot, or follow the dots, is a kind of paper puzzle containing a sequence of numbered dots. The puzzle is completed by drawing lines between the dots in order of the numbers, starting with a line between the dot next to the number one, then the number two, and continuing on until the last number is reached. The drawn lines reveal a hidden picture. Most dot-puzzles contain some additional line art to supplement the image created by the lines between the dots, but this is not always the case in some harder dot-to-dot puzzles intended for older youth or adults. In some follow-the-dots, the number order can be replaced with letters or other symbols.

In addition to bible coloring pages and bible story sheets, many Sunday Schools or VBS programs have a need for printable prayers and graces. Prayers and graces for youth have long been associated with youth bible study. There are hundreds of public domain prayers and graces that are available to be printed to teach to sunday schools classes. Having these prayers and graces available for printing is a great help to christian educators.